Images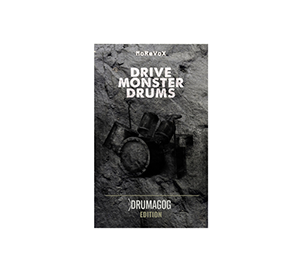 Title
MoReVoX Drive Monster Drums
Body
Drive Monster is a drum library based on the sound of harmonic distortion. Created with a wide amount of nuance, the drum sounds run from subtle "tape style" compression/drive all the way to an aggressively overdriven tube sound.
Developed with the highest quality in mind, all the samples have been processed with strictly the best analog studio gear to achieve a no compromise, exciting sound.
Drive Monster is a library developed for quick music production, all the samples are "ready to use" and are perfect to create monolithic rhythm tracks from scratch or to boost existing rhythm parts.
Drive Monster Drums comes with:
28 Kicks
28 Snares
6 Side sticks
24 Toms spread across 6 kits
1200 Total samples 24-bit @ 44.1kHz
For more information, including audio demos, visit the MoReVoX site
Developed by Sabino Cannone